Words without wobbles
Balance provides the words; words provide the balance.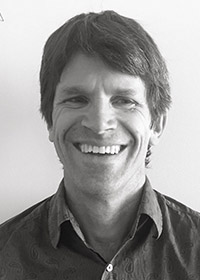 I'm Tim Glynne-Jones, founder of Balance. I've been a writer and editor since 1985 and my words have filled the pages of magazines, newspapers and over 30 non-fiction books, as well as helping to pull together the marketing of famous brands like the London 2012 Olympic Games, Steinway & Sons, Raffles Hotels and the Government's tribute to mark the 100th Anniversary of the Battle of the Somme. I've set up Balance to help businesses create the holy grail of modern marketing: content, beginning with the words and drawing on my contacts in design, web development, illustration, camerawork etc to deliver content in whatever medium you require.
As a writer, I firmly believe that all the best communications begin with the words. Well I would, wouldn't I? But here's the logic behind it.
You have an idea. You formulate that idea in words. It needs to be turned into a plan, a strategy, a brief… all words. You need to define your goals, values, selling points, messages, brand guidelines. Words. Words. Words. Words. Words… You get the point. And all this is before you actually get round to the creative bit, which also depends on words.
My principle is this: get the words right from the start and you will improve everything that follows: creativity, design, functionality, efficiency, punctuality, cost.
That's how Balance can help you improve your communications: words-first. So even if you think listening or watching is more powerful than reading, a word with Balance before you start an audio or video project will help to make sure it hits the spot.
I work with outstanding designers to deliver handsome publications and impactful communications tools, including websites, brochures, magazines and reports. Please take a look under Services to see how I can meet your marketing or publishing needs and give me a call to start the words flowing.
Tim Glynne-Jones
Founder
Prefer listening to reading?
Listen to this interview with The Innovative Leaders Podcast. It explains it all.