Content Marketing

Plan & Produce Punchy Content
Content marketing is all about stimulating interest in your products or services by sharing aspects of your expertise for free, typically through blogs, videos, podcasts and social media.
But coming up with the content to keep a marketing campaign moving is a time-consuming challenge that has unsaddled many a business.
By outsourcing your content to Balance, you can rest assured that your marketing channels will be regularly refreshed with creative, effective content while you concentrate on running your business. Our content service is built on decades of editorial experience: planning, researching, creating and measuring content that works with specific audiences.
What makes effective content?
How many blogs or social media sites have you come across that clearly started out with good intentions but haven't seen a new post since the days when Brexit wasn't even a word? It's not a good look.
A content marketing campaign can backfire if, like most businesses, you lack the resources to sustain it. So before you start, make sure you know the scale of your endeavour and have the resources to deliver it.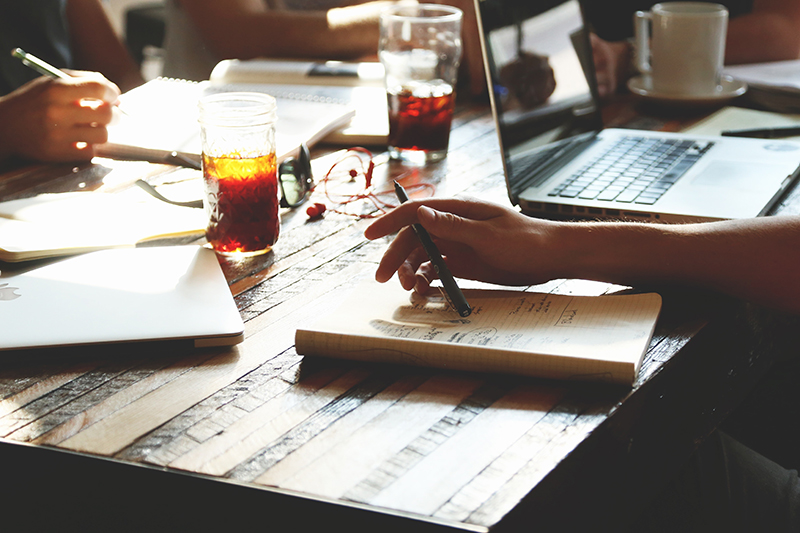 That means planning. A detailed content plan is a must. It's not enough to say, "OK, we'll put out a blog post every Thursday and we'll post links to it on LinkedIn and Twitter." What are you going to say in that blog? And the one after? And the one after that? Who's going to write it? Who's going to design it? Who's going to post it? Who's going to monitor the responses?
Let me draw a parallel with magazine publishing here. Magazines, after all, are the content archetype. The editor of a monthly magazine will have a content plan detailing all the leading features over several issues in advance. Six months worth is not uncommon; some even stretch to a year. Magazine editors know exactly what happens if you don't plan ahead: opportunities fall through, panic sets in, the quality of the content falls, audiences plummet.
By planning in this detail, you will quickly find out if you actually have enough to say to sustain a content marketing campaign and if you have the time within your team to keep it on track. Plan out three-month blocks at the minimum. This will also enable you to be more efficient in your content generation, by creating your content in bulk in advance, rather than dribbling it out in ever more desperate last-minute panics.
So what should your content contain? Remember, this is something you're giving away for free, so make it unique. Aggregating information gleaned from other sources can be useful, but for real unique appeal, it needs some insight that only you can give.
Draw on your own experience and expertise. Tell us something we don't know. Offer an alternative to the accepted norm. Make us think. Explain something we don't understand. Give us something that makes a positive difference.
And then monitor the outcome. The advantage of online content marketing over magazine publishing is that you can get far more detailed metrics on how your content is performing. Who's reading it? Which bits do they respond to? How do they respond? This helps you to tweak your content plan as you go in order to home in more accurately on your target and steer them towards the desired action.
Make no mistake, content marketing is a strand of the publishing industry and, unless you happen to be a publishing company, it will gobble up your time and energy. That's why outsourcing to a specialist like Balance is your best bet. We will help you plan it, budget for it, manage it, measure it and, most importantly, build an audience from it.
For a potent example of content marketing, subscribe to our own Word of the Week.
Whatever your marketing requirements, begin with Balance.
Testimonial
"We've been working with Balance for many years now and really value the expertise and efficiency that they bring to our web projects.
"We find that jobs can stall when it comes to supplying 'real' content. With Balance involved the transition between the 'visual' and 'real' stages of projects is seamless. Balance facilitates content creation, knowing the questions to ask and presenting our clients' information objectively and with relevance to their audience.
"Our clients have often expressed their appreciation of Balance's involvement too – copywriting is no longer a sticking point, they are confident that their message will be crafted into a succinct piece of copy, relevant to their brand voice and audience."
Simon Knibbs, Owner, Knibbs branding and web design