What's the big idea?
Balance provides the words; words provide the balance
Balance's mission is to help meet the ever-evolving demand for impactful content. With so many words being produced and shared every day, only the most imaginative, thought-provoking, witty or irreverent will stand out and get noticed. We approach content writing on this basis: never lazy, never bland, never insincere.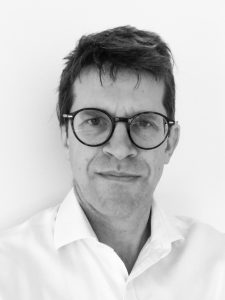 I'm Tim Glynne-Jones and I launched Balance in 2008, having written extensively for print, digital, video and public speaking since 1985. Writing has taken me into music, cars, football, food, travel and the multifarious ways in which people bring ingenuity to the world. It has given me an understanding of the strengths and weaknesses of every medium, as well as the importance of identifying the strengths and weaknesses of each client. I can advise you on the best ways to get your message across, help to plan your content strategy and manage the delivery.
I love helping to get new ventures off the ground, and breathing new life into longstanding ones. I worked on the launch of Auto Express and Top Gear, launched Match of the Day magazine as Editor and was part of the copywriting team for London 2012. I also edited customer magazines for venerable brands Raffles Hotels, Steinway & Sons and Berry Bros. & Rudd.
For the last 20 years I've written marketing copy and non-fiction books. The latter business barely changes; the former has changed immensely – but certain principles remain unshaken: principles like The Big Idea.
I launched Balance to provide that precious resource that underpins all successful interactions between vendors and customers: ideas. Ideas tempered in the furnace of consumer journalism. Ideas expressed in words. American marketing guru George Lois said, "Always start with the words." Damn right. It doesn't matter what your business is, it will always benefit from a Big Idea expressed in words. Settle for nothing less.
In order to have inspirational output there has to be inspirational input. My input comes from the stage, the page, the terrace, the saddle (Honda), the stove, the sky and the occasional glass or two. If this sounds like the kind of person you want having ideas on your behalf, please get in touch. We could have fun together.
Testimonial
"We first worked with Tim during the run up to the London 2012 Olympic and Paralympic Games. Balance Media were part of our content team for various key publications and websites produced for the London 2012 Organising Committee and the Olympic Delivery Authority. Since then, we've worked with Balance on a number of editorial projects spanning the very different worlds of sport, technology and innovation. Whether interviewing an athlete or a CEO, or explaining a technical concept to a non-specialist audience, we can rely on Balance to interpret a brief accurately and creatively. Their copy is unfailingly well researched, engaging and always delivered ahead of deadline. We're happy to recommend Balance to anyone seeking a copywriter with gold medal-standard credentials."
Andrew Shields, Head of Editorial Services, Seven46