Created with Balance
A few recent examples, just to prove it's not all make-believe.
Fileturn
Content marketing and SEO campaign
Fileturn is a fit out company based in Redhill, Surrey, which specialises in the hotel and leisure, restaurant and bar, and commercial sectors. Balance is working with Knibbs design agency to create content that will improve the quality of Google listings for Fileturn as a search term and help to raise the company's profile through a combination of PR, social media and online journalism.
Read the case study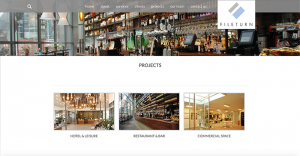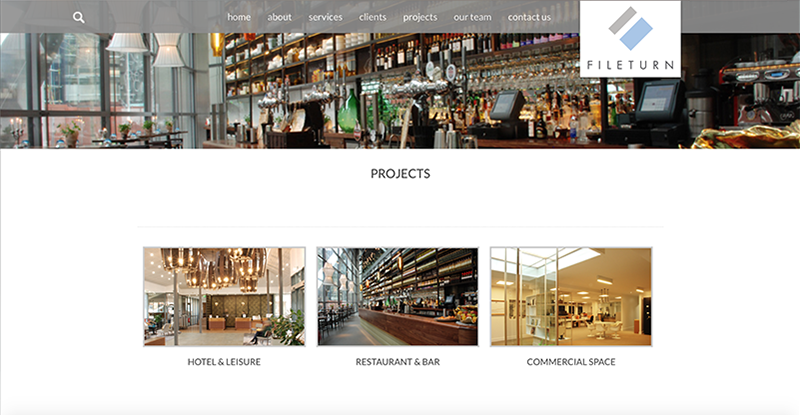 Fileturn Testimonial
"We are delighted to have Tim writing for us and helping to take our content marketing and SEO to a new level. Tim's expertise in creating the right balance of words to make the pages engaging is assisting us to develop a concise website."
Cath Holland, Sales and Marketing Manager, Fileturn
ILG
PR feature
ILG is a fast-growing logistics company based in the South-East. In 2015 the company began working with local charity the Aldingbourne Trust, to help adults on the autistic spectrum and/or with a learning disability to reach their potential through employment. I was asked to write an article about this for Business Edge, the magazine of the Gatwick Diamond business network. Having submitted the first draft, I was asked to expand the article as Business Edge now wanted it to be a double-page spread. The article ultimately made the cover of the magazine and ILG were delighted with the coverage.
ILG Testimonial
"I thought you might like to see the magazine with the article you recently wrote for us. We were thrilled to make the front cover! Massive thanks for your work on this. Everyone here is really delighted with this feature."
Joanne Oliver, Marketing Manager, ILG
Seven46
Customer magazine
Seven46, based in London, is one of the world's leading sports marketing agencies and I have worked for them on numerous projects, including London 2012 and customer magazines for Atos. Our most recent project was writing articles for Impact, a magazine for impact protection manufacturer D30.
Commissions ranged from an interview with World Superbike Champion and Moto2 racer Sam Lowes to a day in the life piece on the technicians who design and manufacture D30's innovative products. This required quick research and an ability to grasp some highly technical language, which then needed to be written for a mainstream audience.
Seven46 Testimonial
"We first worked with Tim during the run up to the London 2012 Olympic and Paralympic Games. Balance Media were part of our content team for various key publications and websites produced for the London 2012 Organising Committee and the Olympic Delivery Authority. Since then, we've worked with Balance on a number of editorial projects spanning the very different worlds of sport, technology and innovation. Whether interviewing an athlete or a CEO, or explaining a technical concept to a non-specialist audience, we can rely on Tim to interpret a brief accurately and creatively. His copy is unfailingly well researched, engaging and always delivered ahead of deadline. We're happy to recommend Balance to anyone seeking a copywriter with gold medal-standard credentials."
Andrew Shields, Head of Editorial Services, Seven46
Mondo
Website
Mondo supplies shelving, trolleys and other essential hardware to retail and wholesale stores around the UK. The business had grown from supplying equipment, signage and accessories to managing entire shop fit out projects, and wanted to reflect this new level of service. At the same time it was undergoing a rebrand, carried out by Knibbs branding and web design agency.
Balance spent a couple of hours with Mondo director Paul Mumford, learning about Paul and his business and gaining an understanding of the way he wanted it portrayed. I researched the market, the competition and keywords and presented Paul with a plan that would make it as easy as possible for him to keep the project moving amid the day-to-day demands of running the business.
I delivered the copy on schedule and then spent another hour with Paul fine tuning it, before sending it to Knibbs to be added to the new website content. I then checked the website to make sure it all read and worked as it should, while Paul continued to tend to his clients and bring in new business all the while.
Mondo Testimonial
"When the guy who writes the copy for your website asks you to write a testimonial about the service he has provided, you would think it's pressure on… far from it. Tim is relaxed, he takes time to understand your business and what you are looking to achieve with your website. After listening to my warblings about Mondo, what we do, what we offer, how great we are etc, Tim found our company voice brilliantly using a tone and ultimately words that give our website the clear message it deserves! I would 100% recommend Balance to any business that is looking to get their website up and live as soon as possible. After two short meetings and a couple of tweaks we had the copy done."
Paul Mumford, Director, Mondo
Cercis
Website
After running a successful gardening business for several years, qualified bookkeeper Bridgit Winn-Taylor had decided to launch a new bookkeeping business, named after her favourite plant. She planned to offer a level of service that went way beyond basic bookkeeping, helping businesses to understand their figures and how to use them to inform their future plans.
Cercis visionary bookkeeping was born and Balance was brought in to write the copy for the website. It took little over an hour of Bridgit's time for us to gather the information I needed to understand how she wanted Cercis presented and what its selling points were going to be. I then researched keywords, wrote the copy to fit with Knibbs' design, checked the site for user experience and within a week it was launched.
Cercis has enjoyed a very successful launch and the work is flooding in!
Cercis Testimonial
"Tim not only relieved me of the pressure of coming up with the copy for my website, he helped me to clarify exactly what I wanted to say about my business and services and then succeeded in putting that into words that I was very happy with. With Balance you get a high standard of writing, an intelligent grasp of your business, a relaxed, reassuring manner and an organised approach to getting the job done. Thoroughly recommended."
Bridgit Winn-Taylor, Owner, Cercis