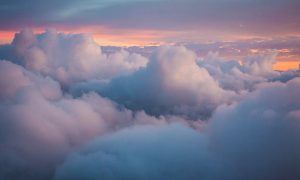 Moving your business' IT systems to the cloud offers a number of benefits, such as flexibility when it comes to upgrading, easy scalability and the cost-effectiveness of a model whereby you only pay for what you use. But the actual migration process is not something to be taken lightly.
There are risks and obstacles involved, as well as some big decisions, all of which need to be planned for in advance. So the first thing you need to do is compile a cloud journey roadmap, plotting the four key stages to a successful migration.
Those stages are an assessment of the current need, opportunities and obstacles, an implementation plan, the migration itself and finally optimisation of your new cloud IT structure. In this article we highlight the important things to think about at each stage.
Assessment
Begin by assessing the resources you have to carry out your cloud journey, in order to identify any gaps and other challenges. Do you have the expertise in-house or will you need to rely on outside help? Is the IT you're using now up to date or will you need to modernise as part of your cloud journey? What industry regulations do you need to consider to ensure compliance? What is the attitude to change within your company and how do you need to manage it during the transition?
This is a time for research. Find out what can you learn from other businesses' experience. Understand your options. For example, learn the distinction between Infrastructure-as-as-Service (IaaS), Platform-as-a-Service (PaaS) and Software-as-a-Service (SaaS) models and what suits your business best. It may be a multicloud model using a combination of all three.
Once you have a clear picture of your starting position and the end that you want to achieve, you can move on to stage two.
Planning
The next stage in the journey is to prepare an implementation plan. This sets out each step in the migration, when it needs to happen and who is responsible for seeing it through. You should know which cloud model you want to implement and, if you don't have the expertise to make these decisions in-house, set up a partnership with an external consultant like Origo, who you can trust to give you sound, impartial advice.
Set up a Migration Management Team to lead your organisation through the change. They will be responsible for ensuring the plan is implemented, that all your employees are carried along journey together and that any decisions that have to be made along the way are not left unattended.
Another important planning step is an analysis of all your applications to sort them into 'business critical' and 'non-core'. When it comes to implementation, it makes good sense to begin with the non-core applications.
Implementation
Approach implantation step by step and make sure you keep the lines of communication open. Think of it like a Space mission; as you launch your rocket, you want to know what's happening in all departments, every step of the way. This ensures that you catch any issues in good time and that you have the collective flexibility to make the necessary changes.
Starting with your non-core applications, migrate bit by bit and gather feedback along the way, so you can make iterative improvements and learn as you go. By the time you're ready to migrate your business critical applications, you'll have ironed out any potential pitfalls and will have full confidence in your plan, thus enabling you to increase the speed and scale of migration.
Change management is a crucial part of the implementation stage. Keep everyone informed and involved by spreading those initial non-core migrations across as many business units as possible and creating a forum for feedback and suggestions.
Optimisation
The final stage of your cloud journey roadmap is notable for its lack of finality. This is not the time to stop. Once you've achieved your migration to the cloud, continuous improvement is the name of the game.
One of the big advantages of the cloud is the facility to upgrade seamlessly to new technologies. So once your migration is complete, ask what improvements can be made. Are you keeping pace with innovation? Are you prepared for the next generation of developments? How can you streamline your cloud models to increase efficiency and give your employees access to the best systems available?
Carry out regular assessments of your cloud systems to ensure best use of resources, making sure you're not paying for services that are going unused, avoidance of waste and plugging of gaps by implementing additions to your starting model.
Like any major business change, moving to the cloud needs to be managed methodically and thoroughly. You need to assess and understand all your options and you need to have expertise on hand to guide you on your journey. Most importantly, you need to bring your employees on the journey with you by making the transition an event that promises proven benefits for all.
This article was written on behalf of Origo.is
Photo by Magda Ehlers from Pexels